FACULTY
Anna Maria Aloisi (Siena, Italy)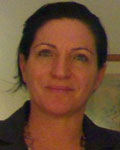 Prof. Anna Maria Aloisi was born in Montalcino (Siena), Italy, November the 20, 1960, took the Degree in Medicine at University of Siena in 1985 and spent all her academic career in the Institute of Human Physiology at University of Siena. At present she is Associate Professor of Physiology, at School of Medicine and from november 2010 she is the Director of the Physiology Department. Her research activity was characterized by a continuous interaction with many national and international groups and was focused on the study of pain mechanisms with particular attention on the study of gonadal hormone-induced effects in pain mechanisms in humans and rats, on the study of sex differences in the pain-induced responses, in the rat and on the study of the relationship between behaviour and limbic system. These studies produced 208 publications, 98 on international journals.
Fabrizio Benedetti (Turin, Italy)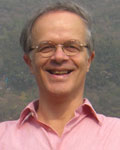 Fabrizio Benedetti, M.D. is Professor of Physiology and Neuroscience at the University of Turin Medical School and at the National Institute of Neuroscience, Turin, Italy. He has been nominated member of The Academy of Europe and of the European Dana Alliance for the Brain. He was consultant of the Placebo Project at the US National Institute of Health and member of the six strong Placebo Study Group at Harvard University, and held positions at the University of California and the University of Texas. He identified some basic mechanisms of placebo responses across a variety of medical conditions, such as the involvement of endogenous opioids in placebo analgesia and of cholecystokinin in nocebo hyperalgesia, as well as the neuronal circuit that is affected by placebos in Parkinson's disease. He is author of the book Placebo Effects (Oxford University Press 2008), which received the Highly Commended Book Award of the British Medical Association, and The Patient's Brain (Oxford University Press 2010).
Giancarlo Carli (Siena, Italy)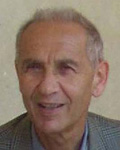 Giancarlo Carli is Professor of Physiology at University of Siena. He has developed research projects related to pain on different topics, i.e. a) mechanism of chronic diffuse musculoskeletal pain, b) pain, analgesia and hypnosis, c) psychological aspects of post-surgical pain, d) physiological correlates of hypnotic susceptibility, e)tonic pain and behaviour in animals. He is presently involved in a main research project aiming to understand the impact of positive and negative aspects of mood in the development and the maintenance of chronic pain.
Geert Crombez (Ghent, Belgium)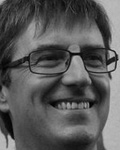 Geert Crombez, Ph.D., is Professor of Health Psychology at the Ghent University, (Belgium). He is head of the department of "Experimental-Clinical and Health Psychology". He has published over 250 articles in internationally peer-reviewed journals and book chapters. His contributions have been recognized by early career awards and he has received various research grants. He is actively involved in sports, experimental and applied research related to clinical psychology (anxiety and phobia) and health psychology (pain). His main interests in pain research relate to the role of emotions, cognitions and learning (conditioining) about pain upon the experience of pain and suffering in experimental and clinical settings.
Marshall Devor (Jerusalem, Israel)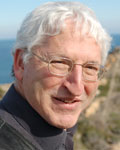 Prof. Marshall Devor is the Alpert Professor of Pain Research at the Hebrew University of Jerusalem. His undergraduate degree was from Princeton University (1970) and he received his PhD from the Department of Brain and Cognitive Sciences at the Massachusetts Institute of Technology in Cambridge, Massachusetts in 1975. He was a postdoctoral fellow with Prof. P.D. Wall at University College London in London, England, and at the Hebrew University of Jerusalem, where he progressed from Research Associate to Senior Lecturer, Associate Professor, and finally full Professor. He also held positions as Visiting Scholar in the Department of Anatomy at the University of California, San Francisco, the Department of Neuroscience, University of California, San Diego, both in California, USA, the Department of Neurology at McGill University Medical School in Montreal, Quebec, Canada, and as Visiting Professor of Neurology at the Beth Israel Deaconess Medical Center of Harvard Medical School in Boston, Massachusetts. Among other administrative tasks, he has served as Chairman of the Department of Cell and Animal Biology at the Institute of Life Sciences of the Hebrew University, Director of the University's Center for Pain Research, Program Chair for several large international congresses on pain, and on the editorial team of many professional journals in the pain field. Through his research, Prof. Devor has contributed considerably to the understanding of the neurobiological basis of neuropathic pain. More recently he has also investigated mechanisms involved in loss of consciousness. His laboratory has published extensively in the pain field, with work of a notably integrative nature involving neurophysiology, computer simulations, neuroanatomy (light and electron microscopy), genetics, and behavioral models. He is author of well over 200 research publications in the field of pain science.
Giandomenico Iannetti (London, United Kingdom)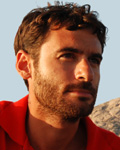 I am a neuroscientist leading a research group based at University College London (UCL) (http://iannettilab.webnode.com). I have a longstanding interest in understanding the functional significance of the responses elicited by sudden and intense stimuli in the human brain. I provided a novel interpretation of the functional significance of the "pain matrix" responses – that they largely reflect a system involved in detecting, processing and reacting to the occurrence of salient sensory events, regardless of the sensory channel through which these events are conveyed. Such a multimodal neural system subserves detection, attentional reorientation and motor reaction to potential threats to the integrity of the body. These results have strongly influenced the way scientists use functional neuroimaging to investigate pain in humans. Following up these results, my group is using novel analysis techniques to identify specific neural signatures of somatosensory perception and pain. In addition, we recently demonstrated the existence of a 'defensive peripersonal space' representing a safety margin advantageous for survival. We are also interested in the spatial properties of the nociceptive system (discovering, for example, that a fovea for pain exists on the fingertips), and in the interactions between tactile and nociceptive systems. I lead a truly multidisciplinary group that combines psychophysics and various laboratory techniques (from electromyography to functional MRI) to provide a readout of the function of the human nervous system at different levels. After a PhD in neuroscience from the University of Rome (2003) and a post-doc at the University of Oxford (2003-2006), in 2006 I was awarded a Royal Society University Fellowship and started my own research group. In 2009 I moved to UCL, where I am Reader in Human Neuroscience. I have been recently selected as the recipient of the 2012 Patrick Wall Young Investigator Award from the IASP.
Jon D. Levine (San Francisco, CA, USA)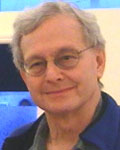 Jon D. Levine received a bachelor's degree in biophysics from the University of Michigan (1966), a PhD in neuroscience from Yale University (1972), and an MD degree from the University of California at San Francisco (1978). He trained in Rheumatology and Clinical Immunology (under Jack Stobo), and in Clinical Pharmacology and Experimental Therapeutics (under Henry Bourne) (UCSF, 1983). He has been on the faculty at UCSF since and has been a Professor (Medicine, Oral and Maxillofacial Surgery and Neuroscience) since 1993. Dr. Levine's research interests are in the area of pain and analgesia. He has been the recipient of several academic awards including: Young Investigator of the International Association of Pain, American Society for Clinical Investigation, Association of Academic Professors, Guest Investigator in the ARC Muscle Mechanisms Laboratory (Oxford University), Chancellor's Commendation for Research Excellence (University of California, San Francisco), Hartford foundation fellow, Most Important New Research in Rheumatic Diseases (NIH Annual Report to Congress), Frederick J. Kerr award of the American Pain Society and Rita Allen Foundation fellow. He has published over 400 basic science and clinical articles in this area, funded by the National Institutes of Health. The areas of Dr. Levine's research include elucidation of the transducers, second messenger systems and ionic channel mediating inflammatory, neuropathic and chronic widespread pain syndromes, the role of neuroimmune mechanisms in pain and inflammation, the mechanism of placebo analgesia, and sex differences in pain and analgesia.
Deolinda Lima (Oporto, Portugal)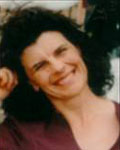 Deolinda Lima is a full professor of Molecular Cell Biology and the director of the Department of Experimental Biology and of the Department for Research and Graduate Studies at the Faculty of Medicine of the University of Porto. She is the head of the Pain Research Group at the Faculty of Medicine and IBMC (Institute of Molecular and Cell Biology) of the University of Oporto. She served as founder and past-president of the Portuguese Neuroscience Society and as officer of the NENS committee (Network of European Neuroscience schools). She is the founder and director of the PhD Program in Neuroscience of the University of Porto. Currently she is an officer of the IBRO/FENS School Committee. Her research interests include the anatomy and physiology of the pain system and the plastic changes occurring at the supraspinal pain control circuit upon the establishment of chronic pain. She is now involved in the investigation of the genetics and epigenetics of the embryonic development of the DRG-spinal nociceptive circuit with the aim of uncovering molecular markers of its various components.
Jordi Serra (Barcelona, Spain)
Jordi Serra received his medical degree from the Universitat de Barcelona and completed his residency in Neurology at the Hospital Prínceps d'Espanya de Bellvitge, Barcelona in 1992. He spent two and a half years as a postdoctoral fellow at the Neuromuscular Unit of Good Samaritan Hospital and Oregon Health Sciences University in Portland, Oregon, United States, where he specialized in the study, diagnosis, and treatment of neuropathic pain patients from 1992 to 1995. In particular, he was trained in the technique of microneurography. Microneurography can record individual action potentials from single sensory fibers, and it is the only available technique to detect and quantify positive sensory phenomena of peripheral origin in humans. It can produce objective records of the abnormal nerve impulse activity responsible for paresthesias (myelinated fibers) and spontaneous pain (unmyelinated fibers), offering unrivaled opportunities as a tool to study spontaneous pain in humans. He has produced pioneering work on the recording of abnormal spontaneous activity in C-nociceptors from neuropathic pain patients and from animal models of neuropathic pain. His current interest lies in correlating peripheral nociceptor spontaneous activity as seen in patients with the perceptual experience of ongoing pain. Dr Serra's expertise also lies in the areas of electromyography, nerve conduction studies, evoked potentials, quantitative thermotesting, thermography, and intraoperative electrophysiological monitoring during peripheral nerve microsurgery. He was cofounder and first chairman of the Neuropathic Pain Group of the Spanish Society of Neurology in 1998. He is a member of the International Association for the Study of Pain (IASP), the Spanish Society of Neurology, and the Spanish Pain Society. Dr Serra has authored many scientific journal articles, and book chapters. He also serves as a reviewer for several scientific journals (including Brain, Pain, J. Physiology, European Journal of Pain, Molecular Pain, Neuroscience Letters, among others). Currently, Dr Serra is the Head of the Department of Neurology at MC Mutual, a public health organization offering health coverage to workers, based in The Hospital Universitari del Sagrat Cor in Barcelona.
Katarzyna Starowicz (Krakow, Poland)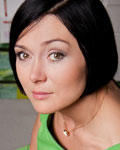 Katarzyna Starowicz, PhD, was born in 1976 in Cracow, Poland. She is currently an Assistant Professor at the Dept of Pain Pharmacology, Institute of Pharmacology Polish Academy of Sciences, Cracow. She was awarded a M.Sc. degree in Biotechnology from the Jagiellonian University in 2000. In October the same year, she was awarded an open position under The Utrecht University International Doctoral Programm and in April 2005 successfully presented a PhD in Pharmacology at the Utrecht University, the Netherlands. In 2005 she became a postdoctoral fellow under Prof. Vincenzo Di Marzo supervision at the Endacannabinoid Research Group ICB CNR, Pozzuoli, Italy. Her main line of research has been to investigate the role of endovanilloid system and TRPV1 receptors in the control of brain functions as well as the involvement of endovanilloid system in nociceptive transmission at the supraspinal level. Upon reintegration after her stay in Italy and fostering cooperation with her former host institution Dr Starowicz was awarded a "Homing" research grant by the Foundation for Polish Science allowing to combine her new research interests in TRPV1receptor/endovanilloid system with a wide range of problems addressed towards neuropathic pain in Prof. Barbara Przewlocka's group. Her current interest lies in correlating the role of endovanilloids and/or endocannabinoids and to identify their possible use in neuropathic pain. She is a member of e.g. ENC,EOC, ICRS, IASP, NeuPSIG and SFN.
Manfred Zimmermann (Heidelberg, Germany)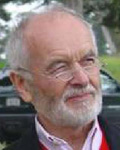 Manfred Zimmermann is an Emeritus Professor of Physiology at the University of Heidelberg, Medical Faculty, Germany. After studies of physics and physiology he received degrees of Dr.-Ing. and Dr.med. habil. from Karlsruhe and Heidelberg Universities, Germany. In 1971 he was appointed Head of the Department of CNS Physiology at Heidelberg University, and in 1973 he became a Professor of Physiology at the Medical Faculty of Heidelberg University. He was visiting professor at Monash University (Australia), Wuhan Medical University (China) and Siena University (Italy). At Siena University he was awarded a Dott. med. honoris causa degree. Principal research interest is on neuronal mechanisms of pain and pain inhibition, with a focus on neuropathic pain. Recent emphasis is on gene transcription control and apoptosis in the nervous system, which may be mechanisms involved in the chronification of pain. His recent interest was on the history of pain concepts. In 1973 Zimmermann was a Founding member of IASP, and served as IASP Councillor and Chairman of the Committee for Ethical Issues. In 1975 he was a Founder and President of the German Pain Society, and was its president 1984-1996. In 1993 he was founding member of EFIC, the European Federation of IASP Chapters, and 1996-1999 President of EFIC. He served as the Chairman of the Local Arrangements Committee of 5th World Congress on Pain 1987 in Hamburg, Germany. 1975 -2003 he was Founder and Editor-in-Chief of "Neuroscience Letters", and 1987-1992 founding Editor of "Der Schmerz". 1984 he was Editor and author of the first German textbook on pain. In 1996 he was an initiator of the Medical Speciality "Pain Therapy" in Germany. In 2004 he was decorated with the Order of Merit of the German Federal Republic.